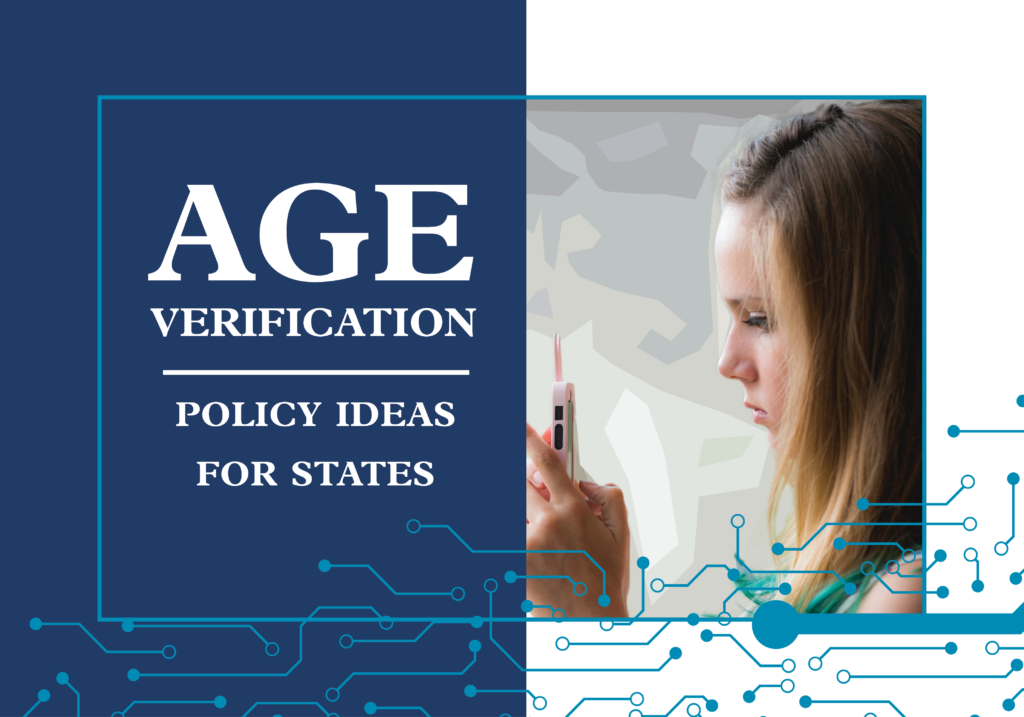 June 13, 2023
---
On June 13, 2023, the Ethics and Public Policy Center and the Institute for Family Studies released a new legislative brief with several policy ideas on age verification for states considering how best to protect children online.
In the brief, "Age Verification: Policy Ideas for States," authors Clare Morell and John Ehrett explore the pros and cons of various legislative approaches to enacting age verification systems that balance both effectiveness and user privacy. Specifically, Ehrett and Morell note that lawmakers will need to answer two questions: 1) what information needs to be collected for age verification? and 2) what entity will be tasked with verifying a user's age and with handling the associated personal information?
Among the issues explored in the brief:
Different types of age verification available.
Different mechanisms for age verification.
How to incorporate parental consent in the process.
Ultimately, the authors recommend an "age-verification model based on government identification documents, and built around the use of a third-party service."
They conclude: "Age verification, when properly designed and implemented, offers state policymakers an important tool for holding powerful technology companies accountable and keeping young people safe."
---