liturgy Archives - Ethics & Public Policy Center
The Reformed Liturgy, 50 Years Later
Fifty years ago, the Catholic Church marked the First Sunday of Advent with the universal implementation of the revised Roman Rite of the Mass, approved by Pope Paul VI in response to the Second Vatican Council's Constitution on the Sacred Liturgy. And the liturgy wars broke out in earnest.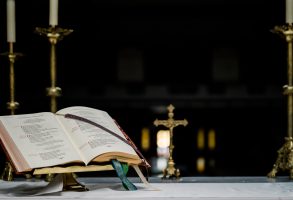 It's Howdy Doody Time!
The jollying-up-by-dumbing-down of the liturgy bespeaks a clericalism that doesn't trust the lay faithful to "get it" without bells and whistles. That lack of trust is offensive.